本期看点
本文是校友访谈系列的第七篇,这一期接受采访的校友是Wesley Teter。 Wesley2003年在塔夫茨取得了城市政策与规划 (Urban Policy and Planning) 以及儿童发展 (Child Development)硕士双学位。他目前居住在曼谷,担任联合国教科文组织(UNESCO)亚太地区教育项目顾问。此前他曾在美国、德国、匈牙利,以及印度的公共教育与发展领域任职,并因工作关系到访过超过五十个国家。本次访谈中,Wesley介绍了塔夫茨对他的专业及理念的影响,分享了在非营利部门职业发展的经验。
采访:李怡青(Yiqing Li),王嘉璇 (Jessie Wang)
编排:雷雨
---
Just a bit of background — what do you do at the moment?
I'm based in Bangkok, Thailand at UNESCO's Asia-Pacific Regional Bureau for Education and serve as a visiting scholar in public administration at Mahidol University, Thailand. My core role at UNESCO is to develop new projects and policy-relevant research to support government agencies, including ministries of higher education at the 46 Member States throughout Asia and the Pacific).
What is unique about working for the UNESCO/UN in the Asia-Pacific region?
Living and working in Thailand and Asia-Pacific as a region is timely and unique for a couple of reasons. Bangkok hosts a range of UN agencies – ESCAP, UNDP, UNEP, UNCDP, UNFPA, UNAIDS, UNIFEM, UNHCR, ILO, UNESCO, UNIS and others. That breadth and depth means there are opportunities for young professionals and senior leaders in every discipline, which is very special.
Second, the region has some of the most remarkable mentors, which we all need. Sadly, Dr. Gwang Jo Kim, Director of UNESCO Bangkok passed away in August 2017, which was a loss for us all. He was the most respected and inspiring leader I've ever known. I hope everyone has a chance to learn from mentors and visionaries like GJ Kim so that we can all be of greater service to humanity.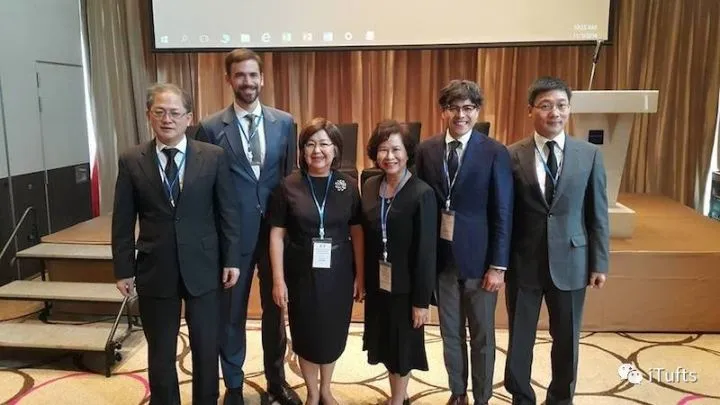 (左一为Dr. Gwang Jo Kim,前UNESCO亚太区负责人 ©️Wesley Teter)
What are some of the most challenging or defining things about working in this area, in our current political and social climate?
I think we can boil that down to a simple equation: Form ≠ Function (from researcher Matt Andrews). For too long now, we have focused on the look and feel of development programs and ideas like 'international best practice'. In fact, we really need to be looking at the local functionality of our interventions and capacity building. It's more important than ever to be clear about locally defined value.
You have a dual master's degree in Urban Planning and Child Development from Tufts – how did the program help you with the career you are in now? How is the graduate program culture different from your undergraduate experience?
The term "practical visionaries" was a key reason I applied to UEPP at Tufts, and it's been a guiding concept ever since. The world-class training at Tufts in program evaluation with Fran Jacobs and Applied Developmental Science with Rich Lerner (Child Development) was deeply meaningful to me both personally and professionally. Fran and Rich helped me understand context and grounded approaches to international policies and programs, which is how I now engage with the sustainable developmental goals in the UN system.
What advice would you give to those interested in a career in the non-profit sector or international relations? In retrospect, is there anything you'd have done differently?
The key breakthrough in my career after graduating from Tufts was the Stage, or traineeship at the European Commission in Brussels. In this paid training program for young professionals, every 5-6 months, a new cohort of 600+ trainees are placed throughout the Commission, including in the Directorate General for Education and Culture where I was first trained.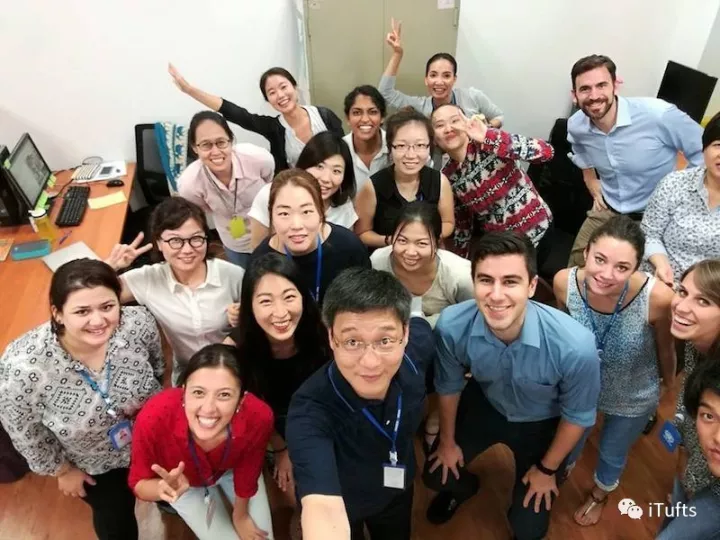 (与同事在一起 ©️Wesley Teter)
When I interviewed with the State Department later, I was told that my education and background got me to the first round of interviews, but the experience and insight gained through the European Commission was what really got me a job supported by the Bureau of Educational and Cultural Affairs. I highly recommend the EU's traineeship for young professionals with a master's and 1-2 years of experience.
Out of curiosity – where do you see you might go next?
Right now, the capacity building work in Bangkok is especially exciting given the work to implement Education 2030 and the new 17 Sustainable Development Goals. It's a bold vision and unique development opportunity. Going forward, I'd love to continue connecting with alumni out there working on this type of problem solving at scale. I hope to also engage and help mentor our next generation of practical visionaries as we tackle the world's most complex development challenges.
Your work takes you across Germany, Hungary, India, and now Thailand. What changes in each of these transitions, and what remains consistent?
While I've been lucky (with government-sponsored missions to over 50 countries now), I'm not sure I would recommend that approach. After each of my transitions to a new home base, I still find 'change' to be both unsettling and exciting. It takes around six to 18 months to get really settled in a new location before you can make a lasting contribution. You can always transition if needed, but don't aim for it!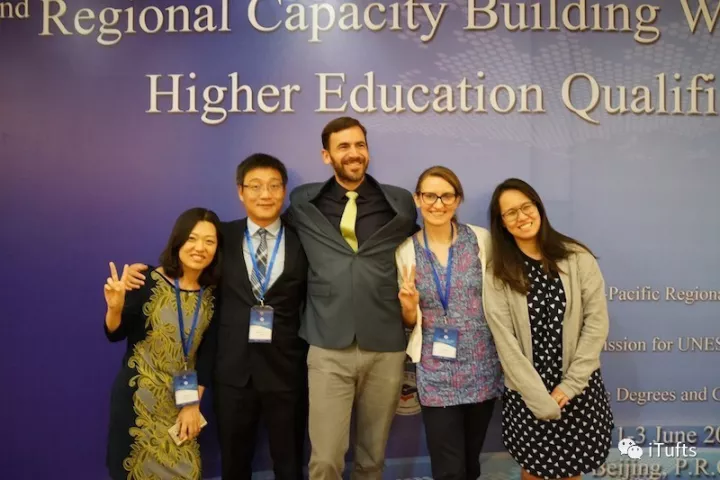 (在北京参加会议 ©️Wesley Teter)
To become more established each time when moving to a different location, I recommend writing for professional journals or other news outlets as it is key to build your ideas and establish yourself. It also gives you a chance to document your interests and synthesize your past learning and contributions. As you relocate, that type of hard evidence is often the key to opening doors for future interviews at various agencies, and this also includes collaborative writing to work with colleagues and deepen networks.
---
关于校友访谈
该访谈系列由塔夫茨中国校友会组织,受访者都来自亚洲地区,访谈主要展现他(她)们在塔夫茨的学习生活以及毕业之后的职业发展情况,目的在于增加大家的了解,建立起一个互相支持的网络。如果希望通过这个平台分享自己的经验,请与Yiqing Li('14,微信号chrisyiqingli)和Jessie Wang('14, 微信号jessiewang14)联系。
---
---