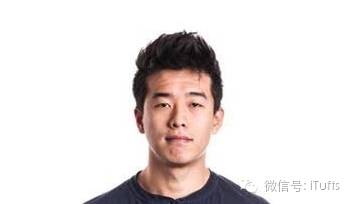 (题图:Bruce Wang)
编者按:Bruce Wang (王阅)2013年毕业于 Tufts 国际关系专业,目前生活于北京,就职于一家名为"自化创意"的在线学习公司。近日,同样毕业于国际关系专业并且热心校友事务的Jessie Wang(王嘉璇)同学对Bruce 进行了一次访谈。在访谈中,Bruce分享了他作为一名"歪果仁"在北京生活的有意思的经历,并为那些希望在北京工作生活的"歪果仁"提供了一些建议。
---

Jessie Wang
After living in Beijing for the last two years, I've seen many great people come and go. But part of the beauty in having an alumni network is being able to have those connections with individuals independent of where you live. Thus, we wanted to start an interview series with some of the alumni who have come through China, doing exit interviews with them, both to commemorate their time here and also pass on their knowledge and experiences to others that may move here in the future. We hope that you find this series useful and we always welcome you to join any of our alumni chapters across China!
---
Jessie: What interested you about moving to Beijing?
Bruce: Initially, I moved to Beijing because of the frustrating job market back in the U.S. The thought of starting another unpaid internship to "get my foot in the door" for an actual paying job depressed me quite a bit. My dad, who's actually lived in Beijing for a decade, contacted a Chinese TV director and he offered me an internship. I figured if that fell through, I could at least teach English while I found my footing. I actually had this fantasy to spend an extended period of time in my birth country and get to know my native culture back in high school. It was my casual motivation for majoring in IR but I had forgotten it after my interests drifted towards film production by the time I graduated. I did not plan on moving to China until the summer after graduation began but I was excited to live abroad. I also had this obsession with Wong Kar Wai movies which romanticized Chinese citites for me, but most of the settings take place in Hong Kong… which is completely different than Beijing.
Jessie: How did you first develop your network in Beijing?
Bruce: My network mostly came from working on a queer-themed short film three months after I arrived in Beijing(" My 17 gay friends" , 中文名"贵圈真乱",编者注). I met a queer independent film director at a film screening who wanted to use my experience in crowd-funding small projects. Over the next few months we enlisted the help of a bunch of LGBTQ organizations in the city and the LGBTQ  community to fund the film. We organized online campaigns, interviewed with local media outlets, threw fundraising and casting parties. By the time we shot the film and screened it, I was well-acquainted with a large part of the LGBTQ community at Beijing.

《贵圈真乱》官方预告片
Jessie:  What would you recommend for someone just moving to Beijing?
Bruce: Learn basic Chinese skills, download the Wechat app on your phone and join some expat groups, start meeting people right away. I wasted months meandering around Beijing without putting effort into networking. That was a big mistake. I would say networking should be the top priority for any newcomer. I think expats in Beijing find it very easy to network among other expats without even trying. It's a big, but tightknit community where everyone is attuned to the fact that life in China can be difficult, and therefore, try their best to help each other out. Find any social event, talk, volunteering opportunity, yoga class, pub crawl, or whatever, and just attend them.
Jessie:  What are some of the communities that you belong to?
Bruce: I'm definitely best-acquainted with the LGBTQ community in Beijing. They are my professional network as well as my main social group and the source of all fun in the city. It's a cosmopolitan mix of expats and native Chinese people who hang out together. I find that expats and locals can forge strong networks with their sexuality as a common ground. It's a powerful social force that supercedes language and cultural barriers which is why the LGBTQ community is so diverse and strong, in Beijing particularly.
I'm also involved with the film production to a lesser degree. My contacts are more of a list of isolated individuals whom I've worked with on a freelance basis. I also write bi-monthly film reviews for an expat city guide magazine that is well connected to foreign-related businesses in China.
Jessie: In your opinion, what is the must attend event in Beijing?
Bruce: My favorite event is the Bookworm Literary Festival. It's a month-long series of talks and lectures about Chinese issues, ranging from serious to trivial, by writers and other intellectuals from around the world. I've only been to a handful of talks over the years (the tickets are expensive) but I learn a lot and get to meet some "China-famous" people.
Jessie:  What is a must go to resturant in your mind?
Bruce: Meizhou Dongpo(梅州东坡,编者注),  Jing Zun(?)
---
---
You might also like
---